Active plugin – module offering financial services for e-commerce
Fintin uses flexible modules to adapt to the individual needs of financial service providers, car dealers, brokers and their clients. An active plugin is an example of these modules that was developed to support embedded finance.
Active plugin – how does it work?
The growing popularity of embedded finance inspired us to ​​add an active plugin module to our innovative financial platform. So what is it, and how does it work? Let's start from the beginning.
Embedded finance is a concept that offers the entire user path, from the moment of deciding on the product, choosing the financing method and finalizing the transaction within one system. Such an option positively affects users' digital experience because it doesn't interfere with the whole process and doesn't transfer users to other sites to complete the purchase. Additionally, embedded finance prevents interrupting the transaction – both in the e-commerce and financing parts.
So, what is our active plugin? It is a ready-to-deploy widget that can be implemented by copying a short code to the website. It allows for a quick API integration and automation of the purchasing and financing process – our module guarantees including any financing method to each website or application.
Main features of our active plugin module:
Easy to adjust to the website or app's UX – it can be implemented as a sidebar, pop-up, or an element of the page, and its whole UI can be adjusted to one's preferences.
Configurable parameters, such as a financial calculator, in which you can specify each option, like the number of instalments, credit rate, or additional features.
Integration with the application form within one system – which ensures the smooth flow of digital user experience.
Possibility of testing various options of the loan application before finalizing the entire purchase process.
Plug & play formula, which assures working right after pasting the appropriate script into the page without having to interfere with its configuration.
Works well with other Fintin modules, such as the notification module, which allows you to send personalized communication.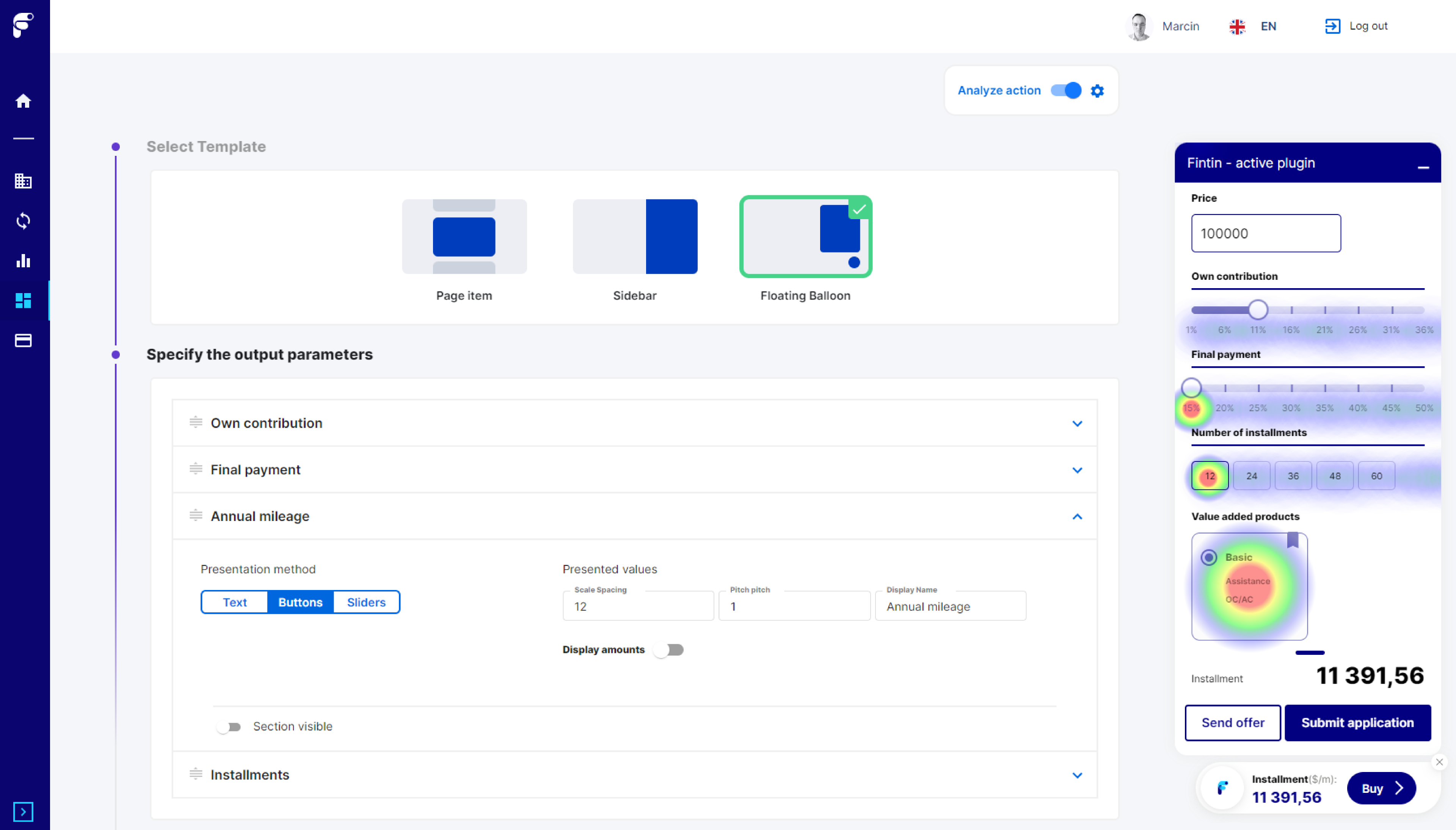 Main benefits of including an active plugin in your business
The active plugin offers many benefits not only for the e-commerce sector but for any website or mobile application that wants to offer a possibility to choose financing options. By using this module separately or combining it with other modules available on the Fintin platform, your business can truly blossom.
Here are the main advantages of using an active plugin:
Quick implementation of a ready-made widget,
Lowering product implementation cost,
Flexible configuration of its UI,
Integration with the product catalogue – a configured module that allows implementing any financial product (leasing, loans, etc.).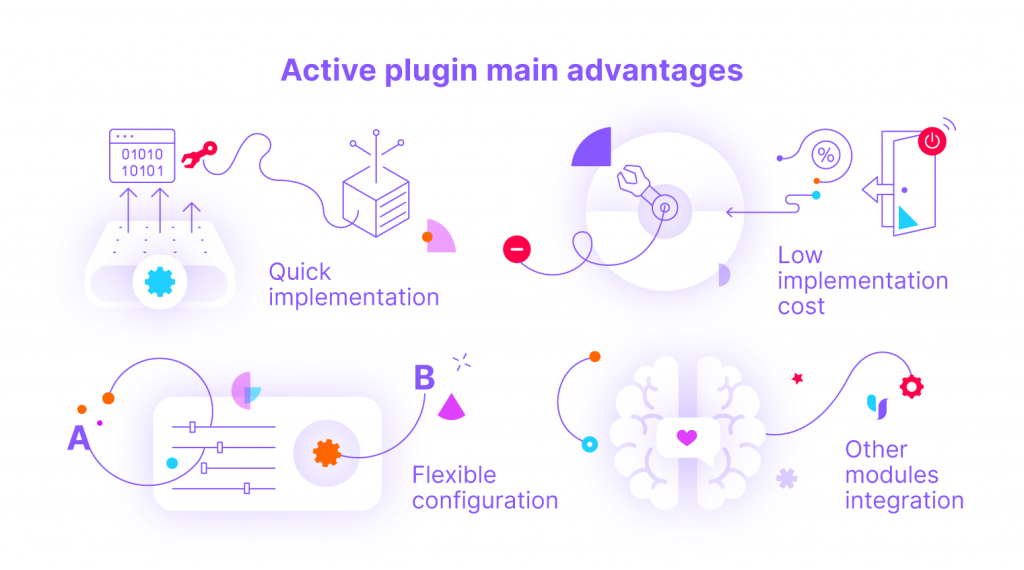 Examples of how to use our module
As we already introduced our active plugin, let's see a few examples of how it works, especially in the e-commerce sector.
Choosing the financing method
Classic e-commerce companies offer the option of choosing the payment method for their products. However, that option always requires the user to be transferred to the external partner's website to finalize the transaction. An active plugin allows companies to build financing options into the system and offer a continuous user experience.
"Buy now, pay later"
Another example may be the situation when the user decides to purchase something in instalments. After choosing this option, instead of transferring users' to another website with a financing partner's logo, it uses the branding of an e-commerce company. The whole purchasing process looks as if it was offered by one company.
Both examples show that the active plugin improves users' digital experience continuity. Also, it reduces the risk of cancelling the transaction. Thanks to both of these aspects, the user gains bigger trust in both the e-commerce company and the financing partner.