Digitalization of the financial industry
The financial industry is going through many technological changes on its way towards digital transformation, including AI, data analytics, and cloud computing, among others. These innovations are allowing financial services providers to react and adapt to the changing environment. However, what matters the most is process optimization, and there is one thing that can help to achieve it – automation.
Automation is the key part of digital transformation. It helps financial companies process the large amounts of data they generate, allowing them to secure new customers while lowering workloads for staff. Incorporating automation increases efficiency and decreases cost. Implementing chatbots, virtual agents, and other technologies that are connected with automation will help financial services providers stay competitive in the market.
Main challenges for financial services providers and how to overcome them
The rise of digital transformation within the finance sector is inevitable. Successful change management with the help of cognitive technologies is important for their growth. However, there are some challenges, especially when it comes to process automation, that financial service providers can overcome with a particular approach.
Changing customer expectations
Customers used to think that they needed to stay loyal to their bank or insurer without question and that every interaction with their financial service providers needed to take place face-to-face – but that's really just the thing of the past.
Today's customers want a high-quality, digital-first experience. They want to access their services or financial service providers with the ease, simplicity and control of online and mobile channels. Scaling this tailored experience across multiple channels and many types of customers is crucial but also difficult to deliver for many traditional providers.
To optimize the customer journey, companies need to invest in innovative technology, but also, they need to focus on customer experience. Excellent customer service is a significant factor in many businesses and is now considered a key competitive differentiator within sectors.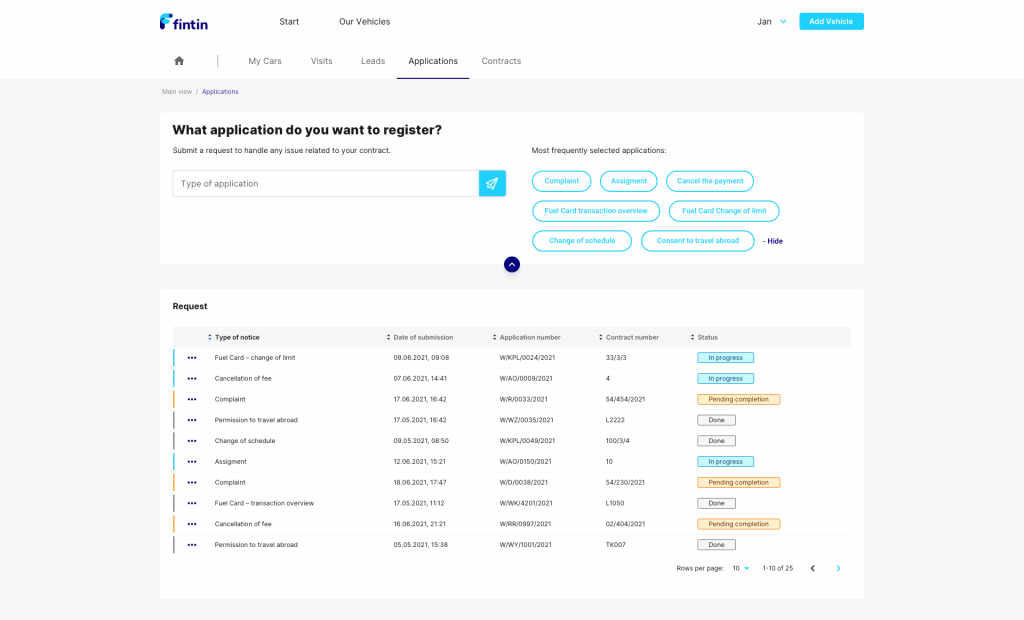 But how to follow the everchanging customer expectations and, what's more important, how to fulfill them? Omnichannel solutions, integration with external systems, personalization in offers and services, ensuring seamless conversations – all these optimizations are important. And our innovative financing platform knows it.
Fintin offers effective communication with customers at every stage, optimizing business processes with the help of cognitive technologies. An integrated platform combines all communications with customers into one system, allowing to transfer the online conversation to the traditional channel at any given stage. It improves customer satisfaction from contact and offers better personalization. It also makes an agent's life simpler, so he is more likely to provide good customer service.
Staying competitive in the sector
Financial service providers need to be aware of the increased competition in recent years, especially from FinTech startups. The best way to stay competitive is, however, the partnership. McKinsey study says that 94% of financial service providers think that FinTech would help their business grow its revenue within two years. This is because the bank can focus on holistic services while working with FinTech to enhance one area of the business.
Fintin offers a competitive advantage thanks to its unique features. Also, the concept of "open banking" is nothing new to us. We know about the importance of communication platforms that integrate easily with third-party systems and APIs. And our platform offers such integrations. With Fintin, financial service providers can count on a seamless and intuitive integration via their API.
Keeping up with technology
The integrated platform can be a game-changer in improving customer experience but also can significantly break data consolidation. Creating a solid data infrastructure allows capturing all the relevant data about a customer's relationship with a bank or insurer and support maintaining this relationship. With the help of AI, financial service providers can turn data insights into action.
Fintin is an innovative solution that uses AI, Machine Learning and data analytics to support cognitive processes. Our comprehensive platform offers many services in one place. We want to make sure that they are tailored to the individual needs of the clients. Our in-depth analysis of customers based on the gathered data helps in fulfilling these needs and in forecasting future purchasing behaviours.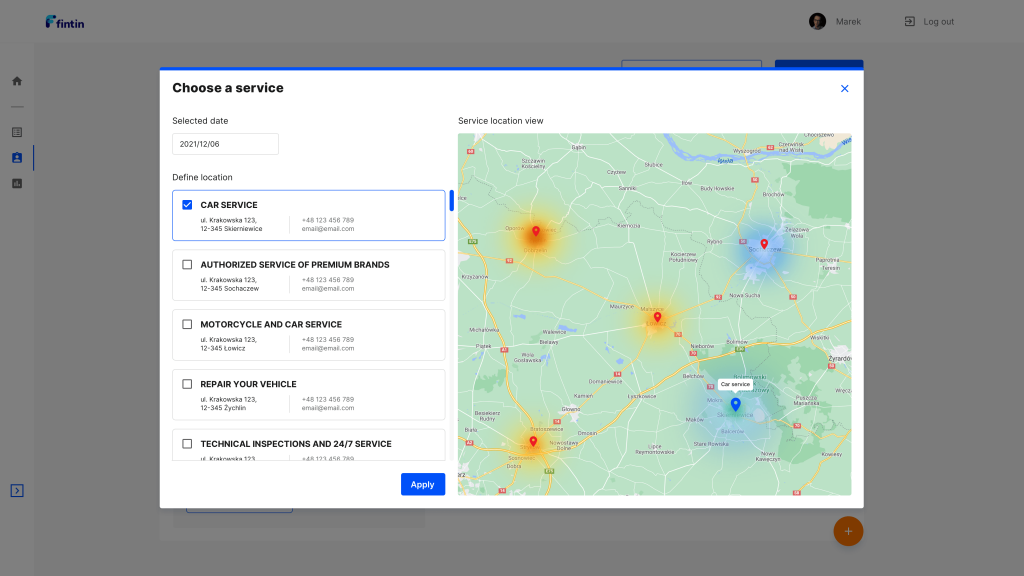 Ensuring security and regulations
Financial services providers need to comply with the laws, especially in terms of how they sell their products to customers and how to treat them fairly. Given the sensitive nature of the financial and personal customer information they hold, protecting this data is vital. Compliance with stringent data regulations is important to avoid fines, deliver reassurance and build relationships based on trust.
Fintin is a fully-secure and market-ready solution completely compatible with various security standards for the financial sector, including PSD2, OWASP ASVS, Cloud Computing Regulation and Standards (KNF). It was designed to unify multiple standards that banks are using to share their APIs. Fintin gives you the upper hand to achieve a competitive advantage, not avoiding all security measures.
Fintin supports financial services providers
Fintin is a flexible solution that can perfectly adapt to the individual needs of financial services providers, car dealers, brokers, and their clients. It uses cognitive technology to support process optimization, especially when it comes to communication with clients. Financial services providers can have multichannel communication with customers based on conversational mechanisms thanks to our innovative platform. They can also count on customer support at every stage of the purchasing process and the aftersales care.