Virtual car dealership improves the shopping experience for customers
The growing popularity of vehicle financing in a transforming digital reality is changing how the automotive sector operates. Innovations are here, and there are countless more on the horizon. Data is essential to these innovations, providing insights that enrich the sector and customer experience. So, how can cognitive technology help car dealers? Our virtual car dealership is one of the ideas.
Elevating the car-buying experience
Since the pandemic started, car sales have dropped significantly. It was caused mainly because of supply chain disruption and the fact that the automotive sector is way behind when it comes to digital transformation. The sector gathers a tremendous amount of data with great potential, but that potential often remains untapped. Companies don't have the proper tools to extract deeper insights to improve the sector with a personalized customer experience.
Cognitive technology can help in unleashing the yet undiscovered potential. Such innovative technology can understand, learn and interact almost like humans, thanks to the augmentation of the human characteristics with cognitive ones and creating new patterns. Cognitive technology takes from other advanced technologies, like AI, NLP, deep learning or predictive analytics and becomes the core for digital transformation.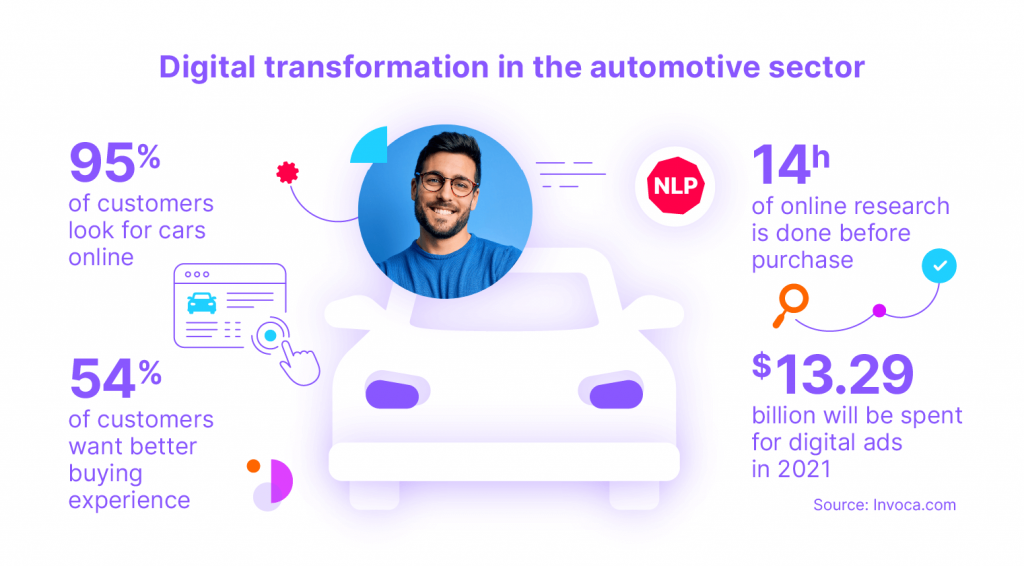 In an automotive industry with really intense competition, embracing new technologies to improve customer experience is truly important. Customers expect to have customized and personal experiences while shopping, and the automotive sector is no exception. One way to meet these needs is to integrate advanced digital technologies into the buying process. That's why with Fintin, we decided to include a virtual car dealership module. Especially during the pandemic when most services were moved online, such a solution makes the whole car-buying experience more convenient. It also offers a personalised financing option – all in one place!
Virtual car dealership with integrated sales modules
Fintin is a fully functional car dealership with integrated sales modules that takes the best from cognitive technology to improve the whole shopping experience. So, what exactly the virtual car dealership module has to offer?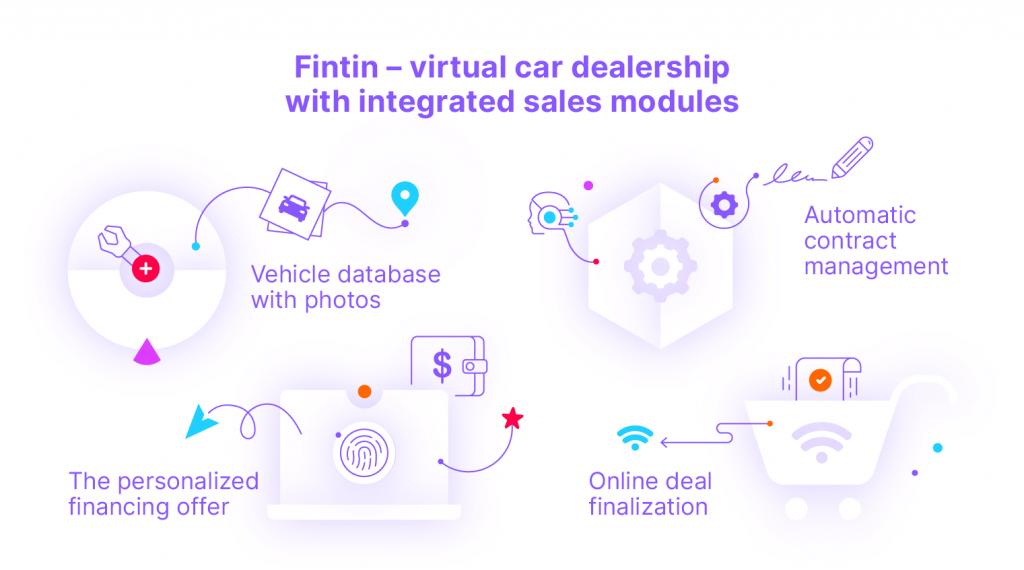 Product selection
A virtual car dealership with a portal is a response to the dynamic development of e-commerce and customers' needs. With Fintin, the selected product can be immediately presented with a personalized financing proposal. The virtual car dealership allows adding vehicles with photos and descriptions, proposing additional services or accessories, and searching for a vehicle by given criteria. Fintin, our financing platform, offers something that distinguishes it from others. It connects both worlds by allowing your customers to buy a car with a personalized financing option, all in one place.
The module uses data gathered during the sales process and customer behaviour analysis to create individual digital experiences. It allows reaching each customer with the best possible offer, reducing the chances of resigning from the transaction.
Automated purchasing and financing
Customers dislike excessive paperwork and the overall length of purchase time. Digital tools that streamline these processes can significantly elevate the overall shopping experience. They can also provide necessary requirements for effectively transitioning the customer into a long-term service relationship.
Thanks to the use of cognitive technology and solutions that allow interpretation of natural language with AI and ML, it becomes possible to automatically classify documents and data contained in them to automate processes. It supports the relationship between the sales department and the customer by automating the purchasing process. Each customer can see personalized financing offers gathered from various financial services providers and adjusted to their specific needs. The process of choosing an offer, filling up a contract, and verification is also completely automated. Customers can sign the contract online thanks to the use of identity verification methods and qualified signatures.
Virtual Dealer
Fintin offers one place to monitor each document, handle applications and processes related to the contract, submit claims and track their progress. Also, at each stage of the process, it allows customers to purchase additional products and services during the term of the contract. It acts as a self-service for managing your applications, previewing saved offers and communicating with dealers.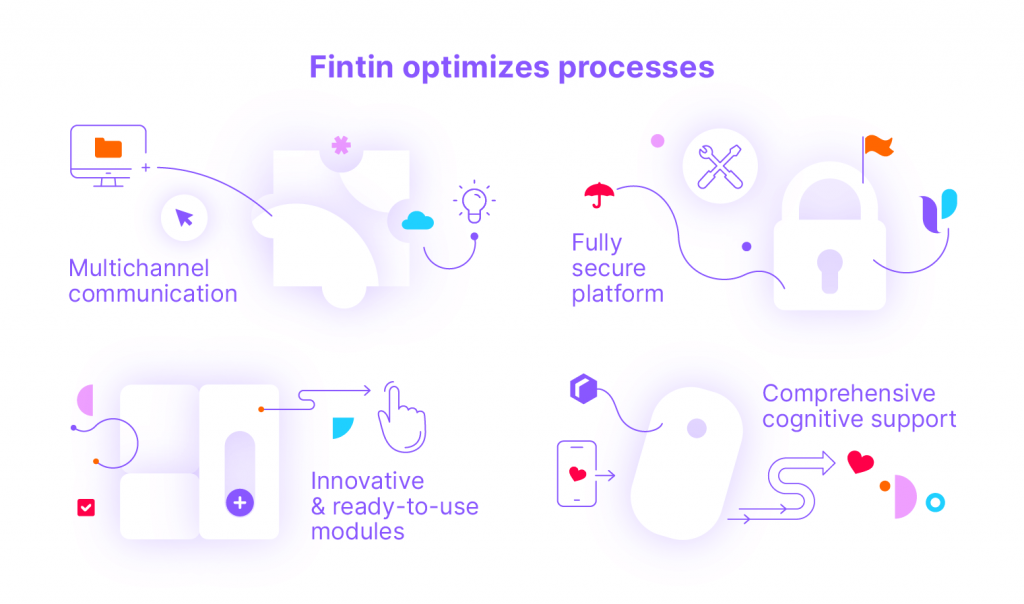 Fintin also offers a virtual branch combining self-service with professional customer support. A fully automated communication path enables leasing products and services while supporting customer service in digital channels. Also, the management panel of our virtual car dealership offers a place to communicate with customers, support them at each stage of the process and deliver first-class service. What's more, our platform is compatible with various CRMs, enabling easy integration with external tools.
Fintin – a comprehensive platform that improves the automotive sector
With so many experiences moving online, forward-thinking dealers can stay ahead of the curve by connecting with experts and creating a virtual car dealership that engages customers wherever they happen to be. If they don't act now, car dealerships will miss a unique opportunity to put themselves way ahead in the digital sales game. The whole point is to create optimal experiences for customers.
Fintin is an example of such an innovative solution that uses cognitive technology to bring value to the whole sales process. It is designed to drive both the automotive and finance industry in the fast line toward digital transformation.