Self-Service in Fintin – a new way for customer service
Self-service has become a fundamental part of our everyday experience as customers. From supermarkets to petrol stations to e-banking, companies are implementing solutions that reduce costs on the one hand and give customers more control over all processes on the other. Fintin gives you the opportunity to build your own automated Self-Service processes, perfectly aligned with the technology, systems and company identity already in place.
In this article you will find:
The advantages of self-service
With self-service portals, customers can complete many tasks without the direct involvement of company staff. This is a convenient solution that saves time for both customers and companies, while improving efficiency and satisfaction with the collaboration. In many industries, especially those struggling with high customer volume or documentation, such as banking, insurance, leasing or e-commerce, self-service has become not just an option, but a necessity. In this context, technology is becoming a key element, enabling the personalisation and automation of processes so that the entire self-service system is as integrated as possible with what was previously used in the company.
The advantages of self-service are numerous. Firstly, it gives customers more control over their own transactions and interactions with the company. Secondly, self-service enables faster and more efficient processing of transactions, which means greater convenience for the customer. Thirdly, it is ideal for today's customers, who increasingly expect 24/7 service availability. Finally, self-service is a key component of digital transformation, enabling companies to be more scalable and efficient.
Fintin and modern self-service
At TUATARA, we understand that self-service is not just about functionality, but above all, about the customer experience. That's why in our proprietary solution, Fintin, we have created a range of tools and modules that enable our customers to build personalised customer zones that support a superior shopping experience. Fintin is an innovative solution that ideally meets the needs of financial service providers, car dealers, brokers, and many others. Thanks to its flexibility and modular design, Fintin allows the self-service functions to be fully adapted not only to the company's corporate identity but also to other modules, applications or technologies used.
Fintin does not include a typical 'boxed' self-service solution. It provides components that allow you to build a customised self-service environment, tailored to the unique needs of each company. What sets us apart is our ability to fully customise solutions to meet specific needs.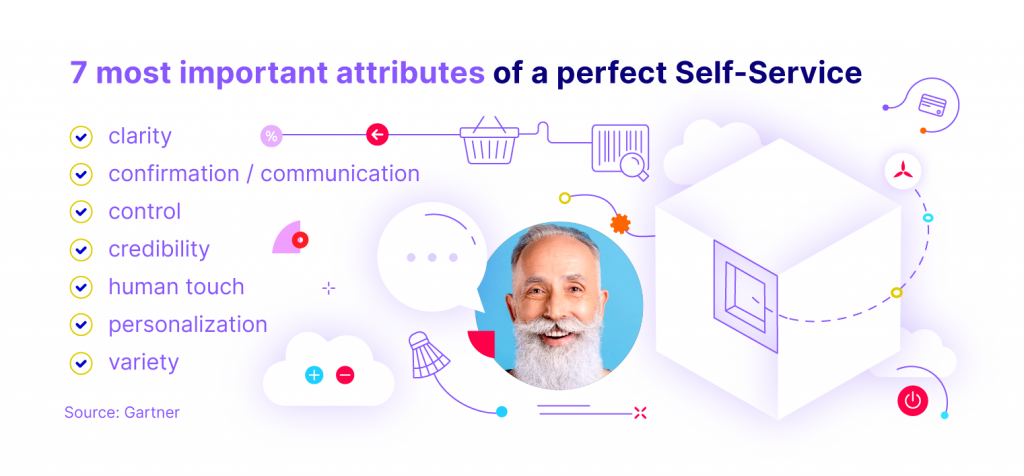 When we talk about Fintin, we think about reliability, scalability and flexibility. Based on these concepts, we provide our customers with front- and back-end components to build tailored self-service solutions. Based on these 'building blocks' provided by Fintin, and tailor-made for the specific customer, we can offer unique and customised services that are tailored to specific systems and needs.
Use of Fintin in self-service sales and after-sales
An example of the use of Fintin can be the implementation of self-service in after-sales processes. Using Fintin modules, the customer has the opportunity to build a self-service solution that is fully compliant with the company's brand book, designed purchase or after-sales path and visual identity. With this approach, it achieves reliability and scalability of the system, using off-the-shelf modules.
With Fintin, the process of implementing self-service becomes much faster and more efficient. By using off-the-shelf components, companies can focus on creating value for their customers rather than building basic functionality from scratch. This translates into savings in time, resources and, in turn, greater business efficiency.
Fintin offers a range of modules to help implement an effective self-service approach. These include:
Virtual Dealer – presents financing offers and additional services, allowing to compare offers, choose the best promotion and finalise the process online.
Active Plugin – supports the embedded finance revolution by being able to offer financial services on any page or app.
API Hub – a single place for multiple financing offers with different parameters tailored to the needs of your customers or partners.
Digital Assistant (powered by Actionbot)– an intelligent NLP-based conversational interface that suggests different funding options and provides an excellent digital experience.
Task Manager (powered by 4Semantics) – enables flawless and efficient handling of a variety of services, such as applications, damage reporting and customer visit management, using a sophisticated automated notification system.
Intelligent Documents – automatically recognises, classifies and processes elements from different documents by understanding the data they contain .
CIF – file that aggregates all information about a customer or a counterparty
Open Banking – an aggregator created for banks or TPPs to help them easily benefit from open banking data (PSD2).
Do you want to learn more about Fintin and how self-service can be implemented in your company? Check out our articles on the topic or contact us directly. We will be happy to answer all your questions.